Share the article
Last updated
Some airlines recommend passengers to leave the hotel up to 5 hours before departure in order to catch their flight on time.
Delta, Air Canada and Spirit have all emphasized that passengers should be more careful when planning their arrival and departure times at Cancun International Airport.
There are a few reasons for this different scenario. The first and most important factor causing this massive time delay is the new building reforms taking place on Luis Donaldo Colosio Boulevard. Expansion of the avenue, improvement of the general road condition and many other changes that will facilitate transportation to and from the airport are planned.
Unfortunately, all of these reforms are expected to take at least a year. The Cancun government has issued some alternatives to escape the chaos around the street, but it doesn't seem to be working too well as tourist flows are huge at this time of year.
Another reason for airport arrival delays is the seemingly massive influx of tourists. Summertime is always a time when people travel to sunny and beachy destinations, and Cancun is no exception. In fact, it's one of the most searched travel destinations for Americans this summer. It is becoming one of the most desirable destinations in the world for tourism, largely because the Cancun region is a hotspot for many activities, with absolutely beautiful and stunning cities along the Riviera Maya coast, such as Tulum, Playa del Carmen and Cozumel.
All of this puts pressure on an already complicated airport, which for a city of nine hundred thousand people receives almost 10 million passengers a year. In fact, Cancun International Airport just became the 9th busiest in the world for being an easy gateway to some of the world's most beautiful beaches. In addition, many airlines offer direct flights from the continental United States to Cancun. As a result, many seek Mexico as a popular international travel destination with lower prices, a friendly environment and hospitality, and fantastic food.
The reformations on the boulevard and the massive influx of tourists make moving around the area a troubling task for many who fly into the Yucatan Peninsula every day. The local government is prioritizing some other modes of transportation like buses to ease the flow of people, but the situation gets complicated as many choose taxis and cars to get around Cancun, making everything more difficult for everyone.
The recommendation to leave the hotel 5 hours before departure also includes the time it takes inside the airport. Cancun Airport also has some problems accommodating all of these visitors, with many reporting long queues at immigration and many other areas of the airport. Therefore, this 5 hour consultation can include 2 hours in traffic and 3 hours at the airport to ensure everything goes smoothly even in a dire scenario of long traffic jams and long airport queues.
All of these reform projects are temporary and designed to improve transit to and from the airport, as this is the first contact with the country of Mexico for many people. With no trains running through the airport, the boulevard is the only way to reach Cancun and many nearby cities. It is highly recommended to plan your travel times to the airport in advance, because vacations are synonymous with good times and relaxation, not nightmares and stress.
Planning your next Cancun vacation:
Choose from thousands of Cancun and Riviera Maya hotels, resorts and hostels with free cancellation for most accommodations
A book Travel insurance that covers Covid-19
Book cheap Direct flights to Cancun International Airport
---
↓ Join the community ↓
That Cancun Sun Community FB Group has the latest travel news, talks and tourism questions and answers for the Mexican Caribbean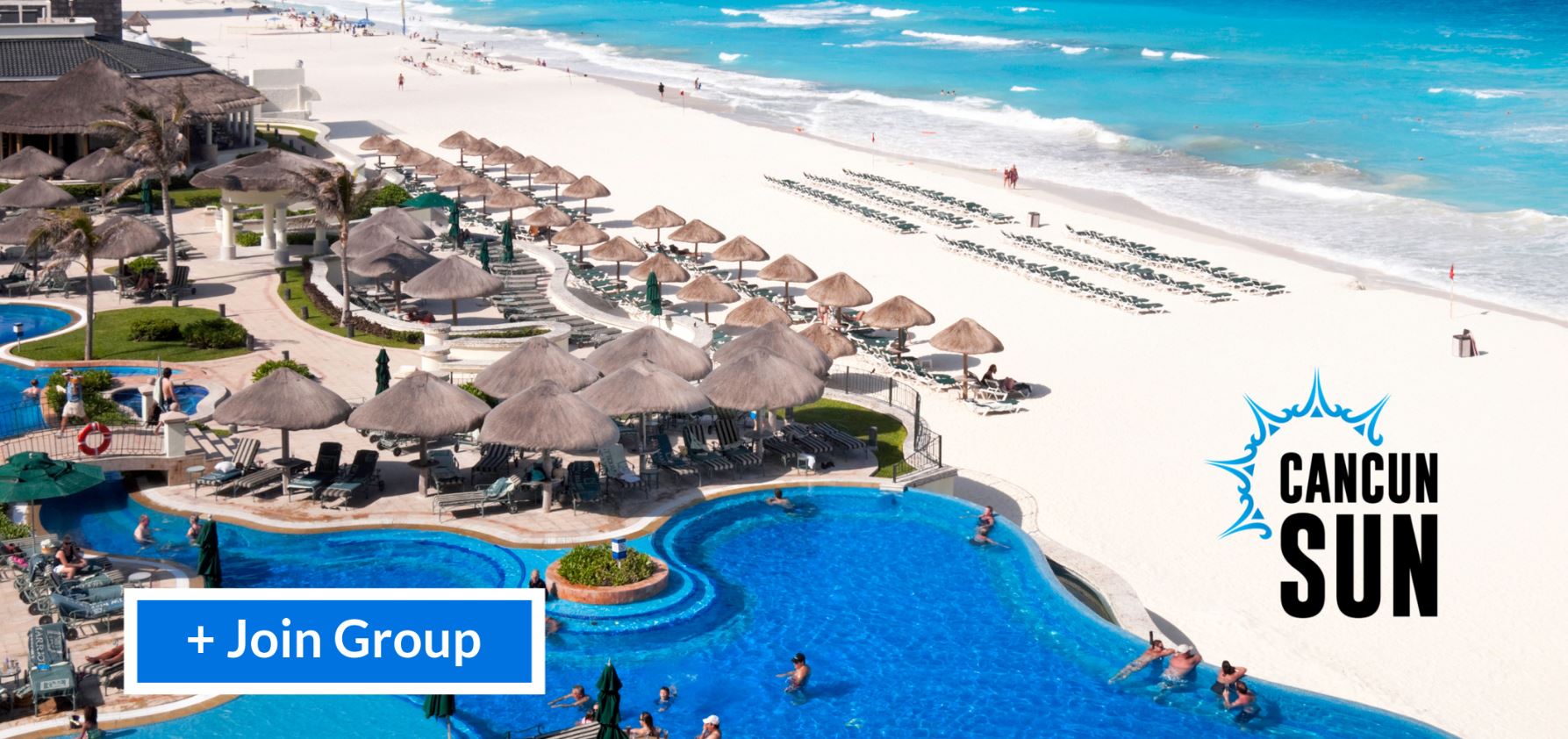 Subscribe to our latest posts
Enter your email address to subscribe to The Cancun Sun for the latest traveler news, straight to your inbox.
---